What is "JBMIA Conformity Assessment and Standardization Committee for ASEAN" ?
JBMIA supports technologies related to necessary legal regulation for EMC, safety and conformity assessment of ITE that are JBMIA's strong points to ASEAN countries, and contribute to ASEAN's growth.
Our aim is to support ASEAN countries to have more effective certification and evaluation systems not only for themselves but also worldwide.
These details are listed below.
JBMIA supports ASEAN participants to get technologies by giving some lectures, doing demonstrations and practicing.
JBMIA builds up to understand the importance and the necessity of same international standards through relationships with government agencies and laboratories in each ASEAN countries.
JBMIA has tried to recognize the situation of each ASEAN country from the point of view of certification and evaluation of EMC and safety.
JBMIA builds up the stronger relationship with ASEAN countries.
"JBMIA conformity Assessment and Standardization Committee for ASEAN" is a JBMIA's support project name. It is not directly related to any other ASEAN committee.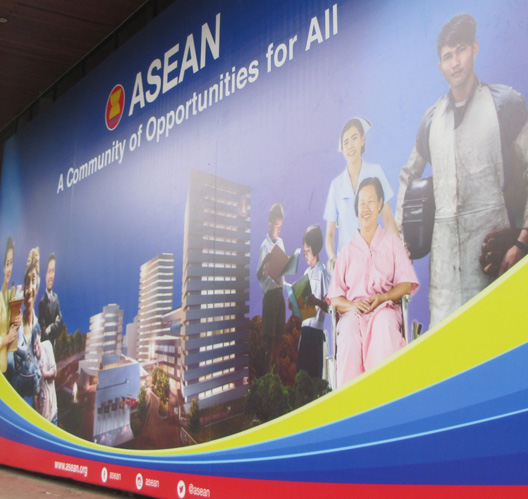 This project on "Capacity Building for Conformity Assessment for ITE in ASEAN Member States"
is supported by the Government of Japan through the Japan-ASEAN Integration Fund (JAIF).
SUPPORTED BY

Information
2019/07/23

JBMIA's ASEAN Website New release.
Copyright Japan Business Machine and Information System Industries Association. All Rights Reserved.